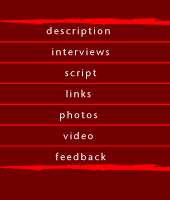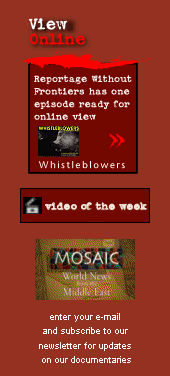 Broadcasting date: 29-5-2008
| | |
| --- | --- |
| Title : | ATTACK ON IRAN: GEORGE BUSH'S LAST GOODBYE? |
| Subject : | IRAQ - AFGHANISTAN |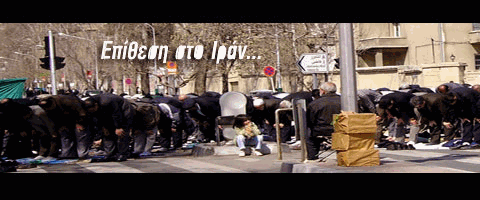 Since 1951, when Iran's leader, Mohammad Mossadeq, decided to nationalize the oil wells of the country, until 1971, when the Iranian Revolution established the Islamic democracy, and since 1997, when the reformers of Khatami tried to modernize the Iranian society, until now, that the president Mahmoud Ahmadinejad, defends Iran's right to development of nuclear energy, Iran had always a powerful enemy: The USA.

Reportage Without Frontiers presents a documentary on the cold war between those two countries and their competition for the Middle East.

Reportage Without Frontiers travels to Tehran and meets the protagonists of the American Embassy's occupation of 1979. Between them, Masoumeh Ebtekar, who 20 years later became the first woman – vice president of Iran. The university students who did he occupation, asked Ebtekar, 19 years old then, to translate and announce in English their messages. The occupation though, lasted more than it was expected...

Mohsen Mirdamadi, one of the leaders of the occupation and of the innovators' party talks about the struggle of Iran to get out of the isolation, in which it has been since the 80s and on, as well as, about the struggle of the Iranian society to come closer with the East and to assert its rights.

In Tehran of today, daring couples walk together at the parks, while young rappers override the prohibitions and record the music that expresses them. Mahmoud Ahmadinejad's policy brings difficulties to the young people who assert more liberties.

Meanwhile, his announcements for the nuclear programme of the country, as well as, his opposition to Israel, has turned Iran the favorite target of American politicians and media. As the ending of George Bush's presidency approaches, tension becomes more and more increased; the last 2 months, the two countries came very close to a war...

Is George Bush going to effectuate his threat for an invasion in Iran until his exit from the White House in November? And what sort of tactic the new President of the USA is going to keep? Iranian politicians and American diplomats analyze the situation and explain that the two countries are playing rough poker, with unforeseen consequences...